Software and Hardware Control Solutions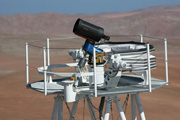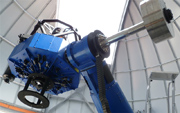 Products
Driven by passion, ASTELCO products are designed to meet the highest quality standards and guarantee reliable lifetime performance.
---
Equatorial Telescopes and Mounts
The NTM-500 mount and its brandnew successor NTM-600 is still the "working horse" for many smaller projects and telescope sizes ranging from 0.3m to 0.6m. High precision open loop pointing and tracking capabilty, real time Linux software remote/robotic control unit and the load capacity of ~100kg on one side lead to a versatile and unique mount for many astronomical, satellite and laser applications.
NTM-500/600 Series:
For telescopes up to approx. 0.6m aperture with various optical designs
GRB fast slewing telescopes
DIMM Seeing Monitors
SAT-Tracking Telescopes
EQ, Alt-Az and EL/EL (Alt-Alt) configuration possible
The NTM-1000 mount is the "big brother" of the NTM-500/600 series with an even more precise pointing and tracking performance and a load capacity of ~800kg on one side. The NTM-1000 can carry optical tubes with apertures of up to ~1m, as well as wide-field OTA arrays. Night-long tracking of targets without meridian-flip, or satellite tracking over the zenith are possible with this mount. Various configurations and pier solutions are available.
NTM-1000 Series:
For telescopes up to approx. 1m aperture with various optical designs
High precision photometric telescopes
GRB fast slewing telescopes
Wide-Field Optical Tube Arrays
SAT-Tracking and SLR Telescopes
For further details, on-demand systems or requests, please contact us.