Software and Hardware Control Solutions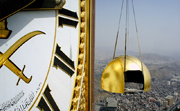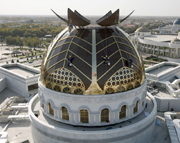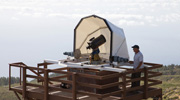 Products
Driven by passion, ASTELCO products are designed to meet the highest quality standards and guarantee reliable lifetime performance.
---
Observatories
ASTELCO Systems can provide complete turn-key solutions for observatories consisting of: Telescope(s), pier, platform, telescope foundation, building/control room, dome/enclosure, subsystems like weather sation, GPS, All-Sky Cam, UPS Power supplies, and of course installation, commisssioning and customer training.
Technical data

Domes and Enclosures,
Building Interfaces and Control Rooms,
Telescope Piers and Foundations,
Environmental Subsystems,
UPS/Solar Panel solutions

Aperture sizes
Domes/enclosures up to ~12m size
Designs

Wide-slit "classical" domes with fast rotating capability.
Special completely retractable enclosures for wide field arrays and DIMM/Slodar Systems.
"LOTUS"-type domes

Configurations
From single dome solutions to full turn-key observatories.
One software solution package for Telescope/Dome/Observatory Control.
Design, Manufacturing, Transport, Installation and Commissioning on site.
For further details, on-demand systems or requests, please contact us.